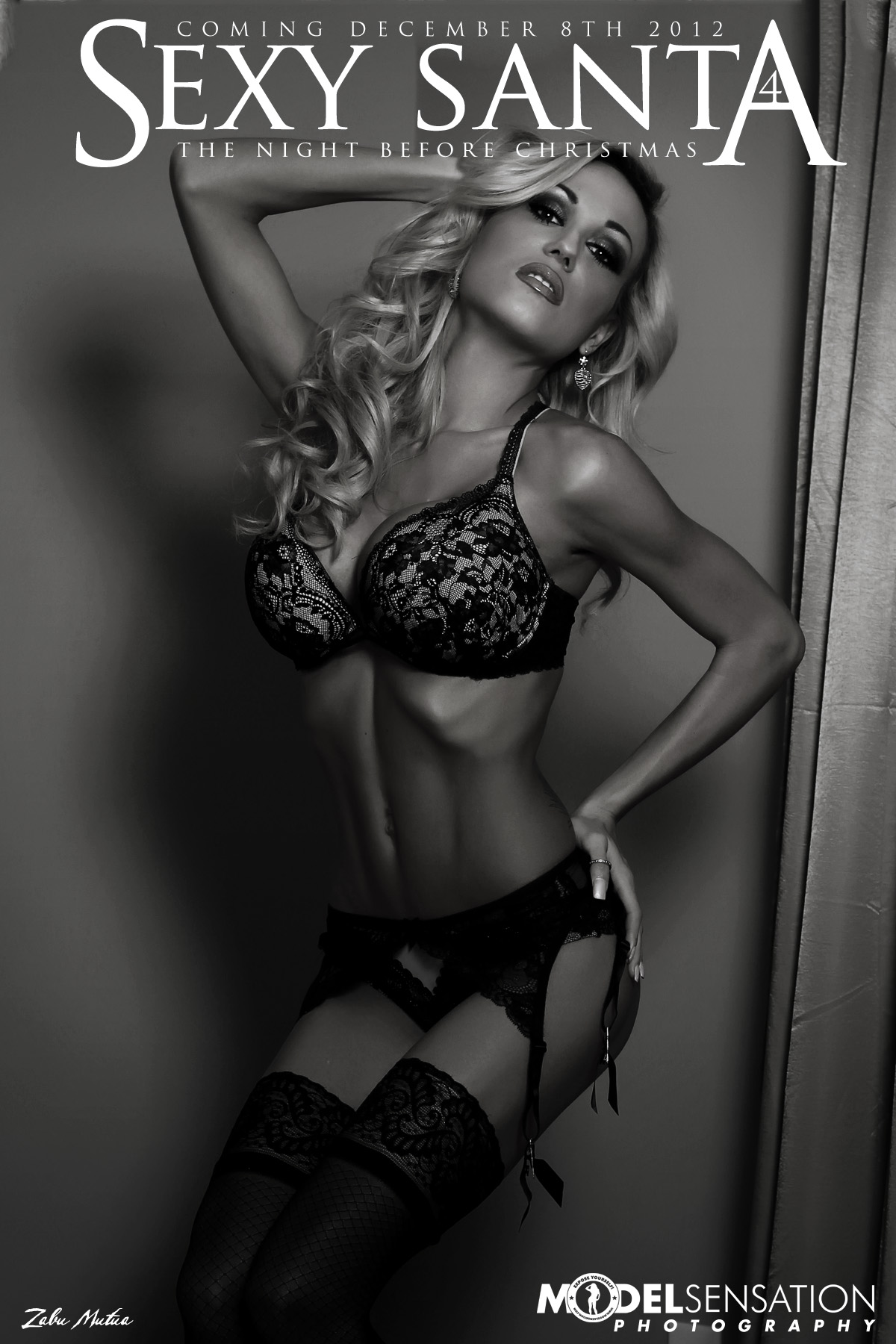 [blockquote cite=2012] We are excited to present the ModelSensation Sexy Santa Shoot 2012 "The Night Before Christmas!" This will be the fourth year in production and the best one yet! Over the years we have been getting together combining talents to produce something special. It's always an amazing time taking amazing pictures with amazing models and having a good time with everybody pursuing our passion.  [/blockquote]
We are currently taking applications for models. If you are interested apply below. We are mainly looking for models in great physical condition between the ages of 21-29. Tattoos are okay. Scroll down to fill out the application form. Additional Project details will be disclosed to selected models.
Below are photos taken with Hannah practicing for the Shoot.
[nggallery id=69]
THE PROJECT
1. Take the most glamorous photos possible.
2. Assemble the photos in a magazine.
3. Shoot HD video of each model that showcases beauty.
PHOTO SPREADS
We will be shooting each model in an individual and group shots with other models.
TIME & LOCATION:  Saturday Dec. 8, 2012  Lexington KY 12pm – 12am . 
THEME:  The Night Before Christmas
Hair: Long, Wavy, Full. (no color strips or hair props) – All models must do there own hair. If you need a hair stylist call Keith Foster at Ziyan Salon
Makeup: Smokey Eyes, Black Nails, Red lipstick or Lipgloss– If you are good at makeup…do your own. We will have makeup artists available if we think you need it.
Outfit: Black Lace Lingerie – Must show stomach.
Shoes: Black Stilettos. (no closed toe or clogs)
Optional: There will be additional photo opportunities so bring additional outfits.
NOTE* No guests or escorts allowed during the shoots PERIOD! We do this for space, distractions, comfort, and so the Models can interact and make friends.
Models Selected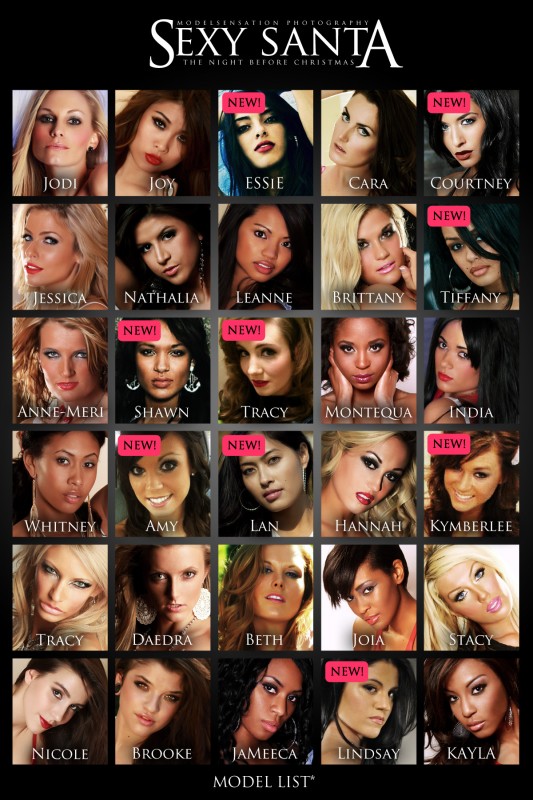 [gravityform id="6″ name="Sexy Santa Shoot: The Night Before Christmas"]