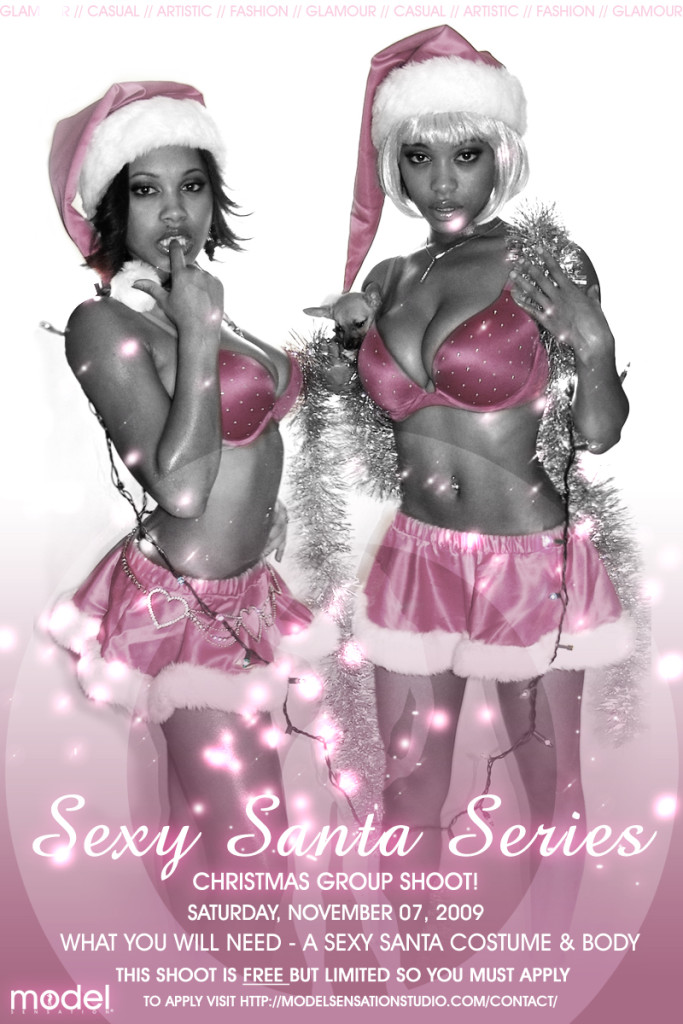 From the success of the Angel Series I decided to do the Sexy Santa Series. Each girl will have 3 individual edits and a group photo! We have a limited amount of slots so apply early if interested.
Here are the Details:
1. Click here to apply. You will need two photos. We will notify you promptly if chosen.
2. A santa hat…very easy to get after halloween
3. A sexy Christmas outfit of your choosing. A good example above.
4. Be on time! Only models allowed at the shoot…no pets, relationships, or aunt sue.
5. We will take a group shot and individual shots. The photos will be released on a specific date.
We will have some refreshments and a dj. Its gonna be a party!
The shoot will take place at a secret location…no fans! lol It will be in Richmond or Lexington!
zabu