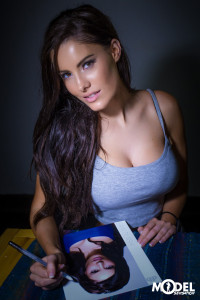 After creating great images from model shoots it has been challenging showcasing the work in high quality to clients and fans.
ModelSensation's Modlbook™ is a model portfolio book in magazine format. It is designed for established models to showcase and promote their portfolio to clients and fans.
With a Modlbook™ you will have a way to  professionally brand yourself and produce a great collectable for fans and supporters to purchase.
For more information visit http://modlbook.com