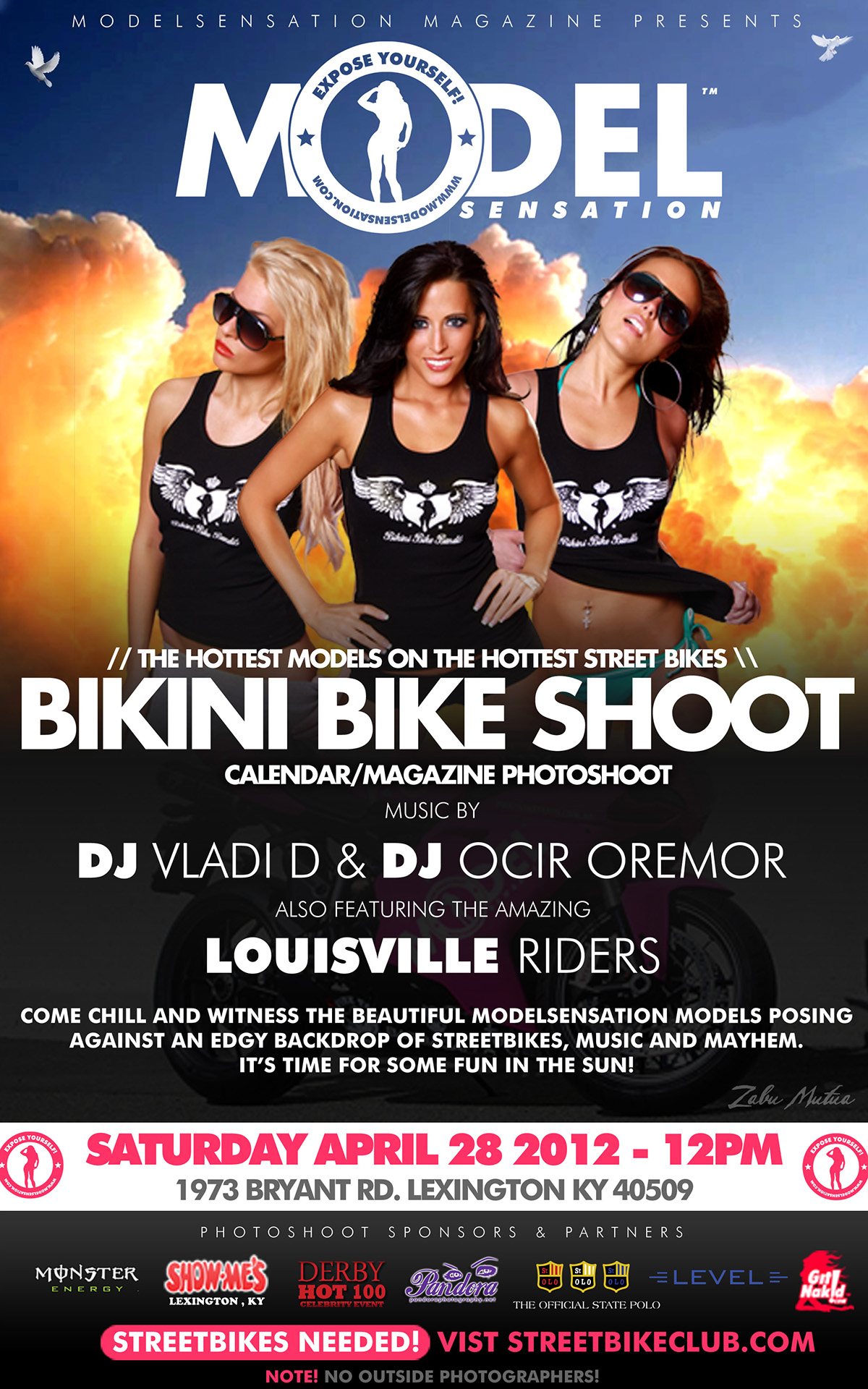 ModelSensation, Monster Energy, Showmes, Derby Hot 100, Pandora Photography, Stolo, Level and Git Nakid! Clothing presents the Street Bike Club Calendar Photoshoot.
More Bikes, More Bikini Models, More Action!
Prepare yourself for a spectacul you have dreamed off since you bought your street bike! We will be conducting a photoshoot for ModelSensation Magazine's Calendar featuring ModelSensation Models on bikes. Come hang out and have good time with the Models! There also will be Model Bike Wash.  The event will be followed up by a calendar signing and photo release party a few weeks after the shoot.
If you have a street bike and would like a model photographed on it, apply below, if your bike is selected your name will appear on the calendar as the rider. If you are a model and would like to participate… apply here. Due to the possibility of overcrowding we will close the gates when the lot is full.
[gravityform id="3″ name="Street Bike Application"]
Below is some footage from our first Bikini Bandit Shoot.